Massage Services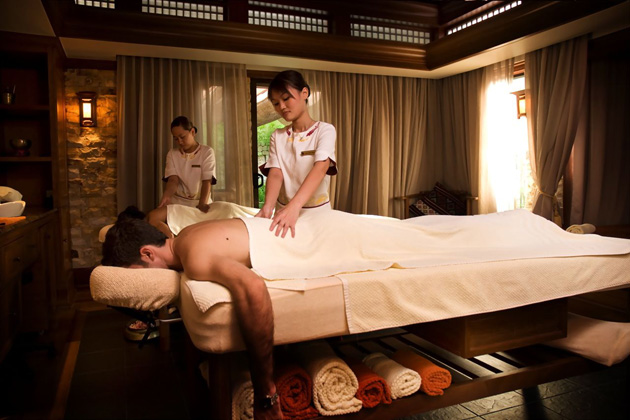 In Room Massage Las Vegas
"Indulge in Luxury with In-Room Massage by Full Massage Service in Las Vegas, Nevada"
Las Vegas, Nevada, is synonymous with excitement, but amidst the dazzling lights and non-stop entertainment, finding a moment of tranquility can be a challenge. Enter "Full Massage Service," your trusted outcall provider in Sin City, offering the ultimate indulgence: in-room massage. Discover a world of relaxation and rejuvenation right in the comfort of your hotel room or private residence.
The In-Room Massage Experience: At "Full Massage Service," we understand the value of convenience and privacy. That's why we bring the spa experience to you with our in-room massage services. Whether you're visiting Las Vegas for business or pleasure, our skilled and professional therapists will arrive promptly with everything needed to transform your space into a sanctuary of relaxation.
Customized to Your Preferences: Each session is tailored to meet your specific needs and preferences. Whether you prefer a therapeutic deep tissue massage to relieve tension or a soothing Swedish massage to unwind, our therapists are trained to provide the perfect treatment for you.
Our Services:
Swedish Massage: Experience the gentle strokes and kneading techniques of Swedish massage, designed to promote relaxation and improve circulation.
Deep Tissue Massage: For those seeking relief from chronic muscle tension and knots, our deep tissue massage targets the deeper layers of muscles, promoting pain relief and enhanced mobility.
Couples Massage: Share the relaxation with a loved one, as our therapists provide side-by-side massages in the comfort of your room, fostering a sense of connection and relaxation.
Aromatherapy Massage: Immerse yourself in the soothing scents of essential oils, enhancing your massage experience and promoting emotional and physical well-being.
Hot Stone Massage: Warm basalt stones are used to melt away tension and stress, leaving you feeling renewed and revitalized.
Why Choose "Full Massage Service" for In-Room Massage:
Professionalism: Our therapists are highly skilled, certified, and dedicated to ensuring your well-being.
Privacy and Comfort: Relax in the intimacy of your own space, free from the distractions of a traditional spa.
Convenience: We bring the spa experience to your doorstep, saving you time and effort.
Customization: Tailored treatments to address your unique needs and preferences.
Relaxation and Rejuvenation: Experience the ultimate in relaxation and rejuvenation, right where you are.
Indulge in the pinnacle of luxury with in-room massage services provided by "Full Massage Service" in Las Vegas, Nevada. Whether you're visiting for business, celebrating a special occasion, or simply in need of some well-deserved relaxation, our professional therapists will ensure you experience the utmost comfort and rejuvenation without ever leaving your room. Elevate your Las Vegas experience and unwind with a customized in-room massage that will leave you feeling refreshed and revitalized.
In Room Massage Las Vegas
Hotel in room massage, is one of the most popular massage service in the city of Las Vegas. Full service massage offers the best massage in Las Vegas. We have mobile therapists that available 24 hours a day near you.